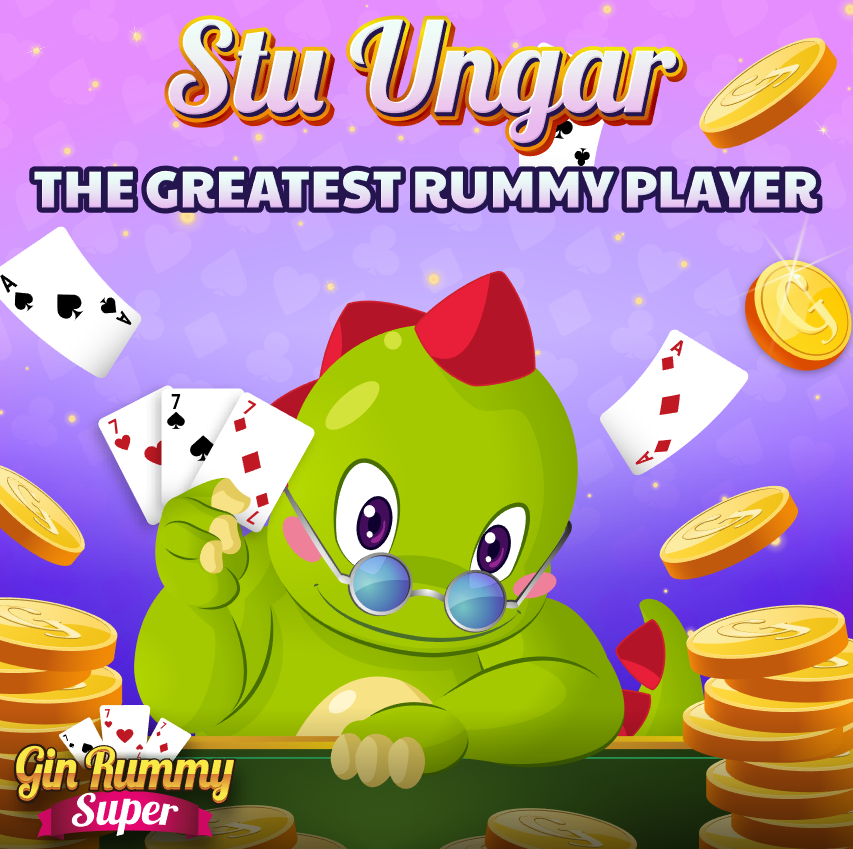 Stu Ungar - The Man Who Killed Rummy
Arguably the greatest gin rummy player to ever exist – and a handy poker player too – Stu Ungar gin skills were so revered; Vegas wouldn't let him play anymore.
Widely considered to be a legend in both poker and rummy, Stu Ungar was far from your ordinary World Series of Poker champion. The son of bookmaker and loan shark, Stu won his first Gin Rummy tournament at the age of 10 and dropped out of school to pursue gaming full-time.
Early-Life
Born in 1953, Stu Ungar was a talent child. He skipped the 7th grade in school and was earning 10s of thousands of dollars in gin tournaments throughout his early teens. Before he could finish the 10th grade, Stu's father, who ran illegal gaming parlours in Manhattan, died. Stu's mother was poor of health and at the age of 13, Stu was the sole provider for the household. Of course, Stu was already a talented card player by this stage and he played his way to adulthood.
By the time he was 17, Stu was well on his way to legendary status in the underground world of New York gaming. He eventually fell in with the Victor Romano crew. Yes, that Victor Romano – the famed card player and Genovese crime family soldier. Stu was a renowned sore winner and loser, but under Romano's protection, he could play absolutely anyone. By the mid 1970's, Stu Ungar was regarded as the best gin player in New York.
"Imagine if Stu was a rival on

Gin Rummy Super

? Think you could best him!?"
Vegas, Baby, Vegas
The young, talent card player had a major vice – the ponies! Stu would regularly blow all his monstrous card game winnings at the racetrack and by the late 70's his debts were starting to catch up to him. Stu had destroyed all the New York competition and he decided he need to seek new action. After a short refuge in Miami, Florida, Stu headed to a realm filled with the most elite and reputed card players in the world – Las Vegas.
The obvious game of choice was Gin Rummy and quickly Stu destroyed all the competition. Some say the reason gin rummy is no longer played in Vegas casinos, and as such most casinos around the world, is because of Stu Ungar. His name as a participant alone had players running the other way, eventually leading to calls for his ban from professional matches.
Thankfully, for the rest of us, there is Gin Rummy Super!
The final blow to gin rummy in Las Vegas, came when Ungar faced off against the worlds best Gin player, at the time, Harry "Yonkie" Stein. Ungar utterly destroyed him. In a high-stakes game of Hollywood Gin, Ungar defeated Stein 86 to nothing. Stein stopped playing professionally following that match and some say the man was never the same again.
But just like that, no one wanted to play against Ungar. Despite offering several handicaps against his opponents, the competition dried up and Ungar needed to find a new game.
World Series of Poker
Stu went on to become a poker legend, winning the World Series of Poker (WSOP) 3 times, including a triumphant comeback in 1997. He became the youngest champion in its history (an achievement since surpassed by others) and he won in more than just Texas Hold'em. Ungar won WSOP events in No-Limit Deuce to Seven and 7 Card stud.
Think you're a poker star? Try your hand at

Casinozilla

for free!
Play like Stu
If you're reading this thinking Stu Ungar left some fabled rummy tips to help you defeat your rivals in Gin Rummy Super, you are, unfortunately, going to be disappointed. The best gin rummy player in the world had a near-clairvoyant ability to read other peoples hands and had perfect recall and an uncanny ability to count cards.
That's ok though - That just means you can jump into Gin Rummy Super and forge your own legacy as a rummy star! Gin Rummy Super is free to play and available on the App Store and Google Play. So be like Stu, play your hands aggressively and defeat your rivals in Gin Rummy Super!
~ Download and play GIN RUMMY SUPER for FREE~