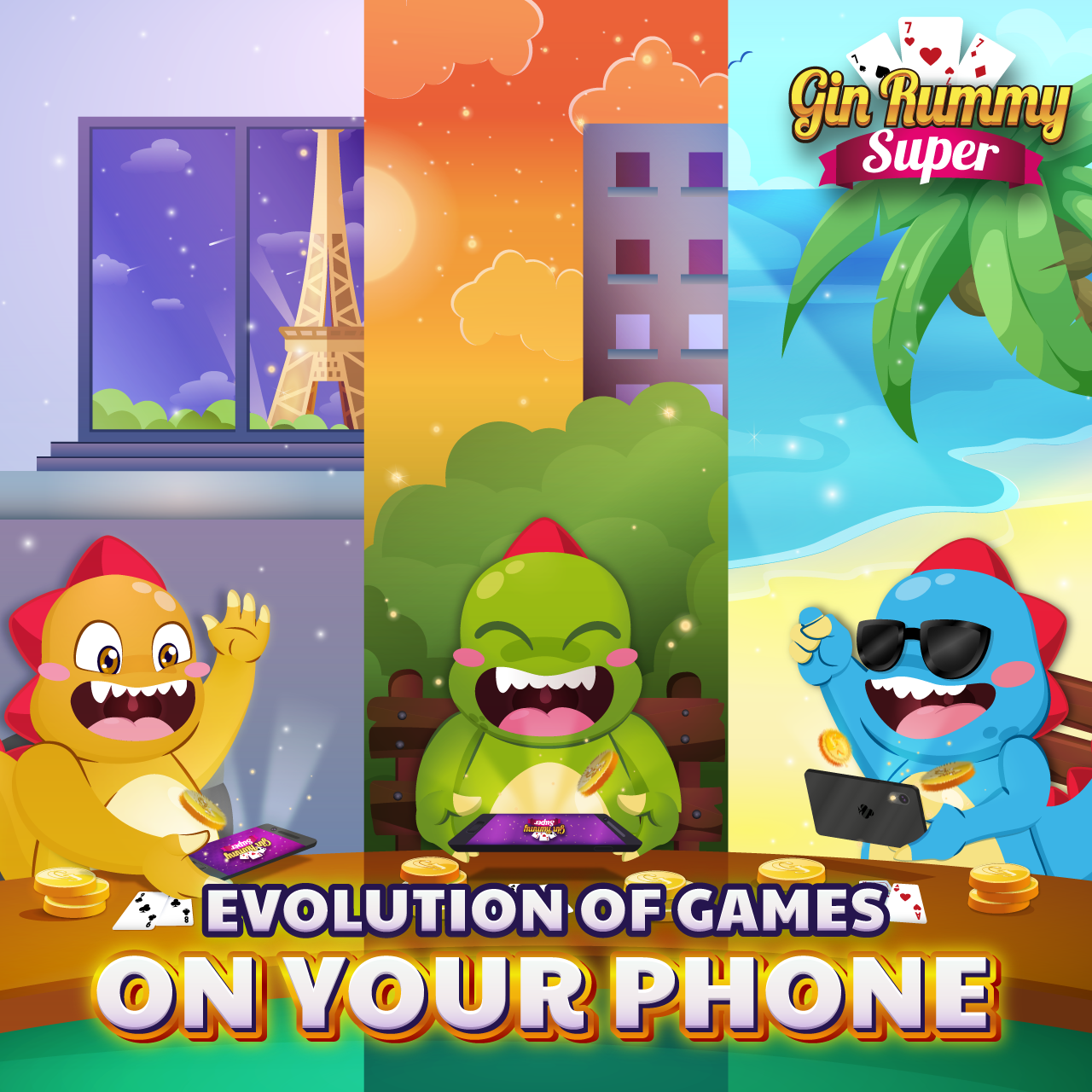 The Evolution of Casino Games on your Phone
How technology puts the social back in casino games.
The evolution of the powerful tool that each one of us now has in our pockets, the mobile phone, is quite the story. The origin of the mobile phone can be traced back to radio communication between ships and land, which later morphed into a device the size of a suitcase. In 1973 developers at Motorola showed off the first truly mobile phone. It weighed in at a whopping 2 kilos and would set you back almost $4,000. However, over the past 40 years, the mobile device has become an inseparable part of every one of us, while becoming pocket-sized and extremely powerful.
Games started to appear on phones in 1994 with the ever-popular Tetris. Nokia then introduced the world to "Snake" in the late 1990s and a cultural icon was born! As phones became more powerful, the game offerings became more amazing, more brilliant, and more enjoyable. These days every single game in every single variant is available to anyone, downloadable in seconds with only the click of the button, from anywhere they may be. This created an entire industry in a very short amount of time and left a lot of room to reinvent and re-imagine the classic games that have been played for 100's of years in gambling halls throughout the world.
"Over the past 40 years, the mobile device has become an inseparable part of every one of us."
Early versions of mobile casino games had the player competing against the computer, with a very flat experience, and simplistic visuals. These games were built for a single player, although to play and compete together, players would have to play their turn and pass the phone to each other. The issue with these games was that they were taking social games, and turning them into anti-social experiences. Thankfully as phones became more powerful, designers started to add new elements to the games, such as; improved graphics, quicker speeds, more intelligent computers to play against, tournaments, and in-game prizes.
Almost overnight any card game imaginable became available at the tip of everyone's fingers. The games themselves became immersive, as all of a sudden you were able to play against other real people, no matter where they are in the world. What used to demand multiple people sitting together in one room, has morphed into random people playing against each other whilst in different parts of the world! Just like that, the social element reappeared and created a completely different and new experience! Imagine all of a sudden being able to play against people you cannot see, giving you a whole new experience every time you play, and the ability to make new friends all the time!
Developers continue to bend the ways in which we interact and take part in social experiences by allowing us to connect to others whenever we feel the need. It's so easy to find other people to play age-old games with, such as Jacks or Better, Poker, Bridge, Gin Rummy, and more! Players can now chat with each other, buy online 'gifts', and share their skills and scores across multiple social platforms, such as Facebook, Twitter, and Instagram. With new mini-games, fun animations, exciting tournaments, and other fantastic elements, these games have left the table and become a part of our lives — whenever we have a few minutes to play!
What used to demand a trip to a casino town, can now take place anytime and anywhere. All you need is to download your favourite game and start playing. With millions of users throughout the world, playing thousands of mobile games, there is no shortage of fun to be had!
~ Download and play GIN RUMMY SUPER for FREE~