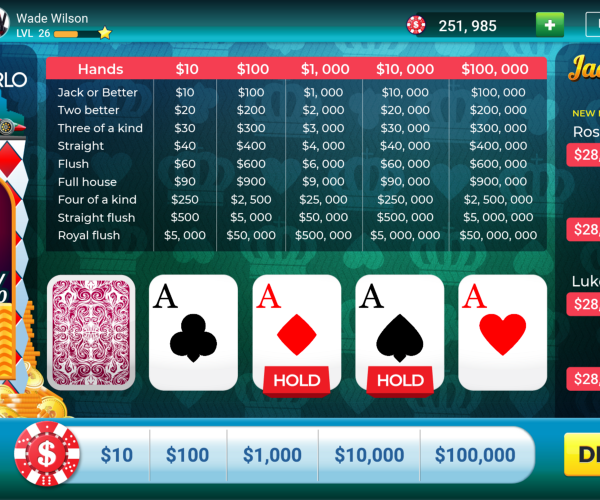 Full Feature Beta Release of Jacks or Better!
Zarzilla Games is proud to announce that it has released it first full feature game, the popular title "Jacks or Better', which also happens to be the most popular variant of video poker! As lovers of card games and casino favorites, we realized that some of the best games out there are not getting the treatment they deserve!
While there are hundreds of variations of poker in the app stores, there is a big gap when it comes to games like Jacks or Better, as well as some of the other big casino games! This is where Zarzilla Games decided to step in.
The Jacks or Better game is now available for download, and anyone who wants to give it a try, is more than welcome. Just follow the link in this article, and be sure to give us feedback! Many more games are expected to be released and we want YOU to be on the ground floor of each and every one of them!
(Link- https://play.google.com/apps/testing/com.zarzilla.JacksOrBetter)
We made sure to put in the best graphics, best interface, leading to a great UX (User Experience). We pride ourselves on keeping it interesting, so each level has its own little toys, whether it may be larger wagers, 'better' cities, bigger payouts and so on.
Become a part of our beta testing team! Join Zarzilla markets and receive bonus rewards when our games are released! The best thing is that you dont need to do anything… except try the beta version and let us know what you think!