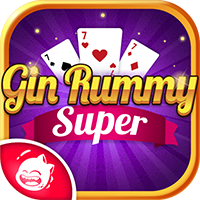 We have come a long way from the time playing Gin on the block,
Check out our new arrival, the all time celebrated winning vegas style card game that took the world by storm.
Gin Rummy Super is a ridiculously fun and colorful casino style version of the classic Gin Rummy game which brings two players into a card game
where each player must reach 100 points before their opponent does!
Earn rewards, complete challenges and rank yourself against friends and others in Gin Rummy Super!