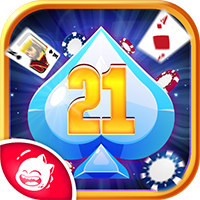 The all time vegas casino card classic is finally coming to Zarzilla!
Blackjack21 is your chance to Try and beat the dealer with a perfect hand of cards with 21 points or reach a score higher than the dealer!Be careful not to become 'busted' if you exceed 21 points!
No luck? not to worry, just spin the will, and lady luck will come to your assist.Participate in upcoming tournaments and achieve mega wins!