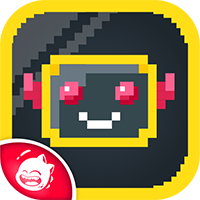 Classic retro style with a totally addictive concept. Stop on Red! harks back to the days when video games were nothing more than a pixel dancing across the screen.
This ridiculously fun game is all about speed and reflexes. The more times you stop on the red light, the faster the light will move. Will you be able to move at the speed of light!?
We'll be bringing you more levels and unique concepts soon, so that the fun will never stop.