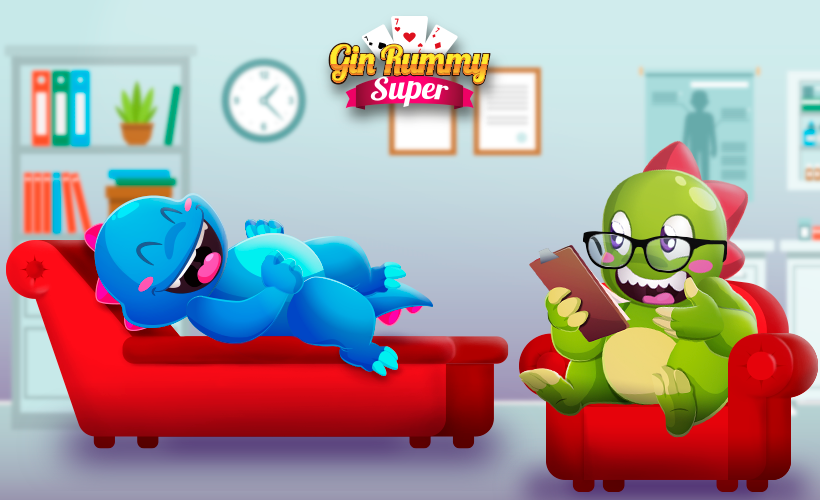 The Psychology Behind the Most Successful Card Players
The world's most successful card players didn't get to where they are purely by chance. In addition to their obvious skill at their card game of choice, these elite players share a number of common traits that have led them to fame, riches and respect. Let's take a closer look at the psychology behind the most successful card players:
1. Mental Toughness
To be a success at any card game, particularly the more complex ones, you have to have a certain amount of mental toughness to be able to outmanoeuvre your opponents. Such toughness is also handy if you happen to go on a bad run of form that you need to turn around. Any professional playing career is actually just a series of upswings and downswings, and having a certain amount of mental toughness allows the best players to cope with the ups and downs they will inevitably go through.
2. They're Always the Favorites
Psychology in the context of card games is very much influenced by collective thoughts and feelings. Games are often lost or won on the basis of collective mistakes that are made by participating players. In a card game, it's inevitable that one or two players will stand out above the rest due to their perceived higher skill level. This perception can put the supposedly weaker or less skilled players on the back foot before a game even starts, and the most successful card players take full advantage of how others perceive them.
3. Knowing When not to Play
The most successful card players make it a point to ensure they're fighting mentally fit before they get themselves involved in any kind of game. Fatigue is a card player's worst enemy – when they're not able to mentally focus, completely, playing their best game is next to impossible. In addition, a lack of focus also results in players struggling to assess table dynamics correctly, which in turn will inevitably lead to losses. If a successful card player feels they're in such a mental state, they are highly likely to just sit out games for a while until they feel they're ready to go again.
4. Having a Balanced Life
Although card games play a big part in the most successful players' lives, these games are not the be-all and end-all of them. These players all know that card games are merely a means to an end (if being played on a professional basis). They play their favorite card game for a living, as opposed to living to play their favorite card game.
This isn't to say that passion isn't important – it's crucial, but the best card players don't base the entirety of their self-worth on the skills they have at the playing table. They know that there will be both good times and bad times, and that it's vital to have other aspects of life that bring them joy and fulfilment.
5. Being Studious
Analysis of previous form is also a crucial part of becoming a successful card player. The best in the world go back and analyze their games and form in minute detail to see where they can improve. They are constantly thinking of new ways to beat their opponents, and take the time and invest money in their game (coaching, for example) to ensure they're playing at their very best. In fact, such players are known to actively encourage a second pair of eyes to take a closer look at their game from time to time to make sure that they haven't missed anything.
6. A Genuine Love for Their Favorite Game
A hunger to play and win is a hallmark of the most successful card players. It has to be there every single time they play. That doesn't mean that they love the grind of their playing careers, but they never sit down at a table with hatred or dread. With that being said, it's inevitable for even the best players to suffer burnout from time to time, and that's where the importance of having a balanced life comes into play.
7. Apply Your New Knowledge to Becoming a Gin Rummy Super Ace!
Here at Zarzilla Games, we love a good card game just as much as anyone! That's why we created Gin Rummy Super, bringing the excitement of gin rummy to your very own smartphone! Why don't you try keeping what you've just learned in mind and applying it to your Gin Rummy Super Game? Wishing you the very best of luck!